Office Now Rented – Click here to join our waiting list
We have this portable office unit for hire, situated in our secured compound behind Whitfield Business Hub.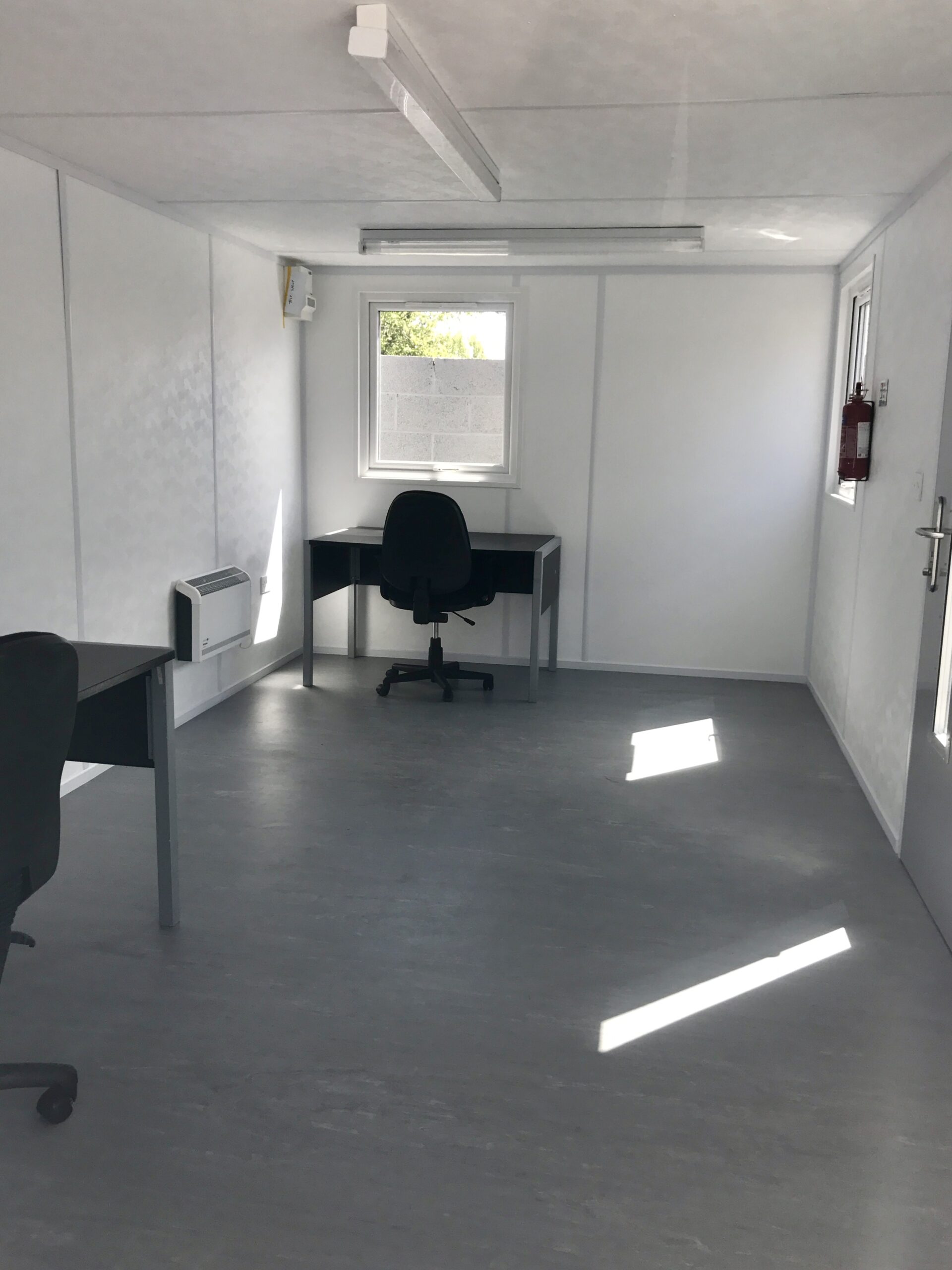 It's turn-key ready to go, set up with heating, electricity, super-fast broadband & WiFi, cleaning & maintenance, 24/7 access & security, all included in a monthly fee of £295.  It is suitable for 2 – 4 people.
It comes with one space in the car park & reception, kitchens & lavatories situated in the main building.  Upgrades include telephone services, marketing & tech support.
We're about 15 minutes from the M53 with easy access to Liverpool & Manchester.
Our contracts are flexible & can be tailored to a rolling monthly fee, ideal for temporary or start-up companies, or can be any number of months of years to secure the site for the future.
If you'd like to view, pop into our reception on Pensby Road or call 0151 342 6365